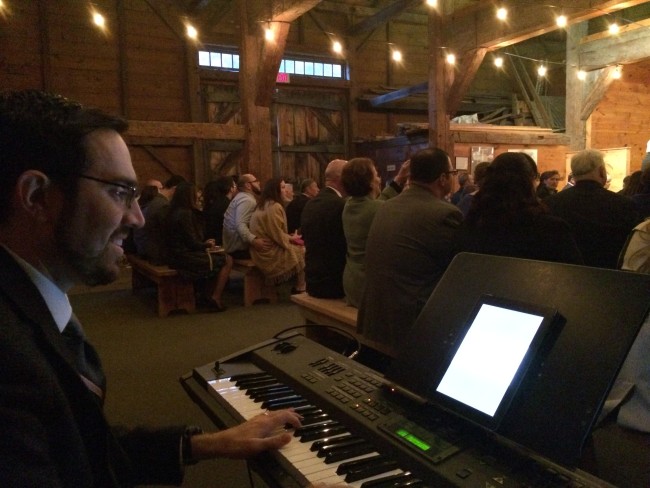 I was honored to be asked by my friends Shawn and Nora, who went to college with my wife, if I would be willing to provide music for their wedding ceremony at Old Sturbridge Village in Sturbridge, MA this past October. OSV is a "living museum" set in the late 1700s and early 1800s, containing dozens of buildings from the era and "cast members" that dress in period clothing.
The couple's choices for ceremony music were awesome; the songs touched on a number of different genres, including some traditional Irish tunes to pay homage to Nora's roots, some wedding standards, and some more contemporary tunes by the Beatles and Queen. For their first dance, I played and sang "You're My Home" by Billy Joel.
A very big thank you to the happy couple for the opportunity to be a part of their special day!